Milan's Miracle Fund Impacts
West Michigan!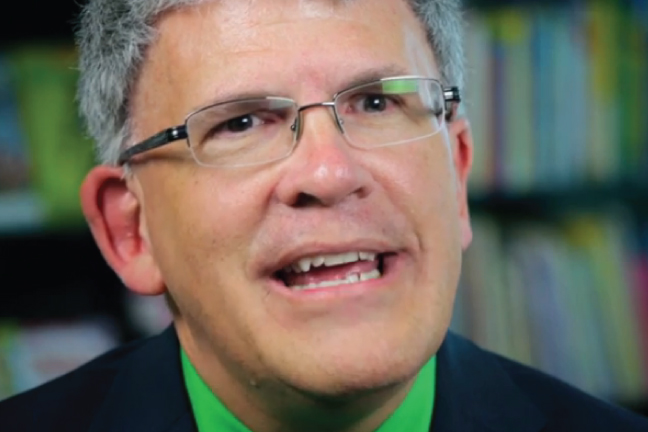 Jim Fahner
Division Chief, Pediatric Oncology
"Those of us privileged to care for children with cancer in this current era are
grateful for such incredible improvements in treatment, and for continuing
increases in cure rates for nearly all forms of childhood cancer. Sadly, there
are still many children, with especially difficult diagnoses like brain tumors,
for whom treatments are limited and cures are uncertain. So much work
remains to be done to bring strength and healing to these precious children
and brave families. We are so blessed by community treasures like Milan's
Miracle Fund, bringing together an amazing group of generous, dedicated
volunteers to champion the research that will bring cures within the reach of
every child! We are so deeply grateful for the work of all of the supporters of
MMF, and know this is a special tribute to Milan, and a powerful legacy of
hope!"
Deanna Mitchell, MD
Pediatric Hematology-Oncology
"Milan's Miracle Fund has a direct impact on
the care and molecular profiling for children
with extremely challenging tumors.
Learning from these tumors and giving
medications that are directed by gene
expressions, mutations and pathways are a
truly promising pathway for children who
previously had no curative options. Words
are inadequate to express my gratitude to the
Capobianco's and their incredible, sustaining
efforts to pay it forward, despite the
heartache of losing Milan. I also believe they
have created an opportunity for many of us
to participate in giving in our own
community to children with brain tumors
and cancer at Helen DeVos Children's
Hospital. I feel privileged to participate on
their team!!"
Giselle Saulnier Sholler
MD Pediatric Hematology-Oncology
Our "Signatures" program goal has been to create the infrastructure for collection of samples for all pediatric cancers diagnosed at HDVCH in order to study the genomics, biology and drug targets for each patient correlating with their clinical course.  This has been accomplished by tumor and blood collection, genomic sequencing, creation of patient tumor cell lines and mouse models which are used in high throughput drug testing to assess novel therapeutics.  We have been able to perform molecular profiling of all patient tumors through RNA and DNA Sequencing.  Significant innovation and creativity in process have led to improved standardization of procedures (SOP's) allowing smooth transitions and flow of samples between the operating room, pathology, clinic, and laboratories.